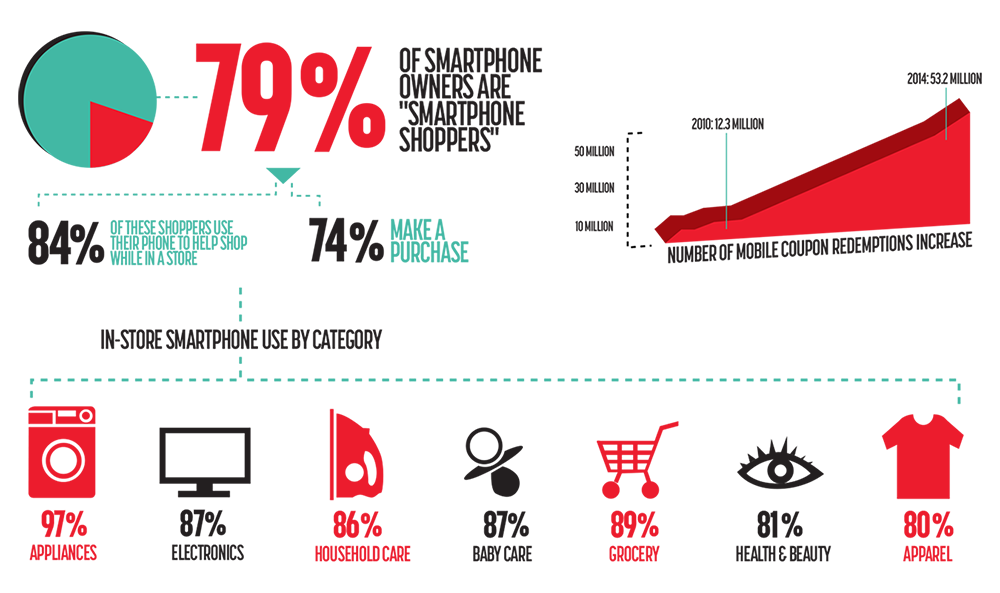 AUSTIN, Texas, September 16, 2014 – Mood Media (TSX: MM / LSE AIM: MM) has begun to integrate its Presence capabilities into client locations across the country, enabling them to leverage Mood's location-based signal technology for mobile marketing apps and initiatives. When activated, the Presence technology allows mobile apps to identify when a customer is in-store so that Mood clients can deliver exclusive or customized offers, promotions and content that helps brands build consumer loyalty and drive sales.
"With consumers devoting more attention to their mobile devices, and over 159 million smartphone users in the U.S., it's critical for retailers to adapt to these behaviors and extend their interactions with customers to these channels," said Ken Eissing, President of Mood Media, North America. "To support this massive evolution, Mood is driving a deliberate shift from passive interaction to active and engaging in-store experiences. Mood's Presence signal is foundational for transforming the way consumers interact with their mobile devices in-store, and it is the basis for a variety of our innovations in development."
Since unveiling the Presence capability in April 2013, Mood has enabled the signal in more than 75,000 Mood client locations across the U.S. in the retail, hospitality, restaurant and financial service industries. It anticipates that 300,000 locations will be enabled by the end of Q2 2015.
Presence is an inaudible digital signal broadcast through Mood's global content delivery network of media players. With the Presence signal activated, clients can communicate with consumers while they are in their location and deliver relevant, engaging content to enhance the in-store experience. Clients can create proprietary mobile apps or partner with existing mobile platform developers to create unique and branded apps that seamlessly integrate into the Mood Presence signal.
To learn more about Presence technology, please visit our landing page.